Influence Legislation in Real Estate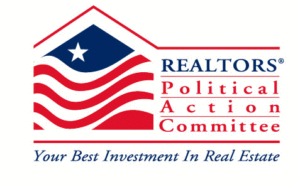 The REALTORS® Political Action Committee, a voluntary non-profit political action committee, provides members the opportunity to support political candidates who share SDR's concerns for protecting private property rights, the free enterprise system and issues affecting the real estate industry. RPAC allow you the opportunity to have a collective, statewide and nationwide impact on the election of officials who shape legislation affecting our lives and the way we do business.
Commitment to participating in the political and legislative processes of government secures a place for the REALTORS® Political Action Committee in America's democratic system of representation. When we choose to support a particular candidate, we are investing – not in the person – but in the future direction of this country and in the laws enacted on the local, state and national levels.
Who is RPAC supporting in the Congressional and Senate races in South Dakota? Click here to find out!
There is no better way to ensure a vigorous and viable real estate industry than by contributing to the REALTORS® Political Action Committee. Protecting private property rights, preserving the American dream of home ownership, fighting for tax reforms and reducing onerous regulations on your business are the reasons it exists.
The South Dakota Political Action Committee has ten (10) Trustees who represent the ten (10) Local Boards of REALTORS®. They are always available to answer questions from the Local Boards and their members. Trustees serve for three year terms and meet during the regular business meetings held by the South Dakota Association of REALTORS®.
With your input, groups of REALTORS® who serve as Trustees or committee members at the local, state and national levels decide which candidates merit our support. Selected candidates then receive contributions presented by REALTORS® volunteers within the community. In this way, local REALTORS® get credit for the use of the dollars they work to raise.
Protect your business. Pledge your commitment to the future of the real estate industry by contributing to the REALTORS® Political Action Committee today. It's your best investment in real estate.
Contribute Online
Contribute via Mail
SD REALTORS® Political Action Committee
Alan Hoerth, Aberdeen Area Association of REALTORS®
Tony Hensley, Black Hills Association of REALTORS®
Cathy Sonnenschein, Central SD Board of REALTORS®
Ryan Krogman, East Central SD REALTORS®
Shawn Harvey, Huron Board of REALTORS®
Mason Schram, Meridian Board of REALTORS®
Micah Volmer, Mitchell Board of REALTORS®
Bud Hannah, Mount Rushmore Area Association of REALTORS®
Lynn Morris, Northeast SD Association of REALTORS®
Niki Wagner, REALTOR® Association of the Sioux Empire