Event Quick Facts
Date/Time: October 20, 2020 | 1-00 – 5:00 pm
Location: Pierre, South Dakota
Venue: Zoom Virtual Conference
Continuing Education: 3 Hours Elective pending
Full Description
Trust Based Leadership – Proven Ways to Stop Managing and Start Leading
The South Dakota REALTORS® is proud to offer a unique leadership team seminar for its 2021 state and local association volunteer leaders and staff.
In the Trust Based Leadership program, you will learn techniques, skills and systems to help motivate people and how poor communication is often the cause of stagnated progress on goals and priorities. These techniques, skills and systems come from 40 years of application and research (with 20 years dedicated to the real estate industry). We will cover the difference between managing tasks, how to lead with an intent to serve, and utilizing better listening skills.
Mark presents effective leadership strategies he developed from being a CEO for 20 years of a multi-state retail sales and rental company that grew to 47 locations.
Instructor: Mark Given, Mark Given Seminars
Registration
Registration Fees
Member – $20
Non-Member – $35
Thank you to our Co-Sponsors: Aberdeen Area Association, Black Hills Association, Central SD Board, East Central SD, Huron Board, Meridian Association, Northeast SD Association, and REALTOR® Association of the Sioux Empire.
GOLD SPONSOR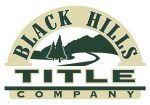 Bronze Sponsor