About State REALTOR® of the Year
Individuals who are selected as Local and State REALTORS® of the Year exemplify what it means to be a REALTOR®. The South Dakota REALTORS® have been honoring the State's REALTOR® of the Year at the State Annual convention in September.
The criteria for selecting REALTORS® of the Year guidelines are suggested by the National Association of REALTORS® The criteria includes: REALTOR® Spirit, Civic Activity, Business Accomplishments, Local Association/Board Activity, State Association activity and National Association activity.
2022 State REALTOR® of the Year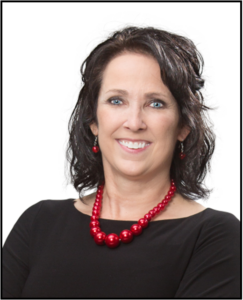 Angie Uttecht
Huron Board of REALTORS®
2021 Bart Miller, Rapid City
2020 Jason Tysdal, Spearfish
2019 Kyle Lalim, Watertown
2018 Tom Rau, Rapid City
2017 Ryan Krogman, Brookings
2016 Lisa Mueller, Rapid City
2015 Jeff Nelson, Sioux Falls
2014 Jim Tharp, Huron
2013 Lorna Johnston, Aberdeen
2012 Kevin Kuehn, Rapid City
2011 Tom Rau, Rapid City
2010 Ron Kroeger, Rapid City
2009 John Gustafson, Brookings
2008 Gayle Chapel, Brookings
2007 Pat Kisely, Huron
2006 Tom Roby, Watertown
2005 Andy Mahowald, Watertown
2004 Rick Tysdal, Spearfish
2003 Loren Anderson, Yankton
2002 Steve Messerschmidt, Sioux Falls
2001 Don Dunham III, Sioux Falls
2000 Bill Conkling, Yankton
1999 Trish Thompson, Huron
1998 Sue Navrat, Vermillion
1997 Joan Cota, Sioux Falls
1996 Doris Holden, Pierre
1995 Pat Mahowald, Watertown
1994 J. Shanard Burke, Pierre
1993 Andy Knight, Rapid City
1992 Dan McFarland, Rapid City
1991 Sarge Likness, Redfield
1990 Elaine Reizes, Aberdeen
1989 Paula Lewis, Rapid City
1988 Bernie Kopecky, Aberdeen
1987 Norman Wockenfuss, Aberdeen
1986 Hilde Wolf, Sioux Falls
1985 Tom Roby, Watertown
1984 Wayne Olson, Sioux Falls
1983 Bob Balhorn, Aberdeen
1982 Kenneth L. Kirkeby, Rapid City
1981 Jim Berven, Watertown
1980 Dean Pearson, Sioux Falls
1979 Ron Bendixen, Webster
1978 Jack Rogers, Huron
1977 Harley Hoffman, Aberdeen
1976 John Berven, Watertown
1975 Earl Bohlen, Milbank
1974 Virginia Dettman, Sioux Falls
1973 Richard Kahler, Rapid City
1972 Sturgis Dornbush, Aberdeen
1971 Eugene Neal, Rapid City
1970 Oliver Gottschalk, Brookings
1969 Don G. Cook, Sioux Falls
1968 Joseph F. Griffin, Sioux Falls
1967 Herbert A. Morris, Watertown
1966 Erwin Asmussen, Mitchell
1965 Robert Stanoscheck, Huron
1964 Dale W. Barber, Rapid City
1963 Claude Hone, Sioux Falls
1962 Guy Erickson, Pierre
1961 Millard G. Scott, Huron